The Hair Base was founded in August 1999, and we are pleased to say has grown from strength to strength. It was started as a one person operation in a room above a local tanning centre. Twenty years on, we are now a twelve strong team, and after two relocations, we have now found our perfect home here in prime location on Gorleston High Street.
​In 2008, The Hair Base won an award for continual development at the local Spirit of Enterprise award, which we are extremely proud of as we strongly pride ourselves on education, and the continual development of the team, which then ensures you will receive the best care and advice for your hair requirements. We were also fortunate enough to reach the finals stage of the English Hair & Beauty Awards in 2018 and 2019!  This is a great achievement for us as it is a big award in the industry, to get to that stage we were so proud of ourselves. We are also finalists for The spirit of Enterprise Awards for Investing in Future Growth and Director/Business Owner of the Year in march 2020. 
​Not only has the team grown, but additionally so have the services. In 2013 we added Great Lengths extensions to our menu, of which we became finalists in 2014 at the Great Lengths Awards ceremony. The Hair Base boasts a high level of colour knowledge, as we are fortunate enough to have Emma, the salon owner, pass the highest level of hair colour certification with two separate brands.
​We, as a salon, aim to break the stigma of hairdressers being places people are scared to walk into. We are all about the friendly environment and being as open, relaxing, and inviting as possible. We are all professionals who are highly skilled in the art of hairdressing but our main goal is the client and achieving their desired personal evolution. However, the future of The Hair Base could branch off to other elements, with hair forming 'The Base'.
​We are very excited about the future of The Hair Base, with 2019 being our 20th birthday and a totally brand new salon! 
​Keep your eyes peeled as we're not done yet!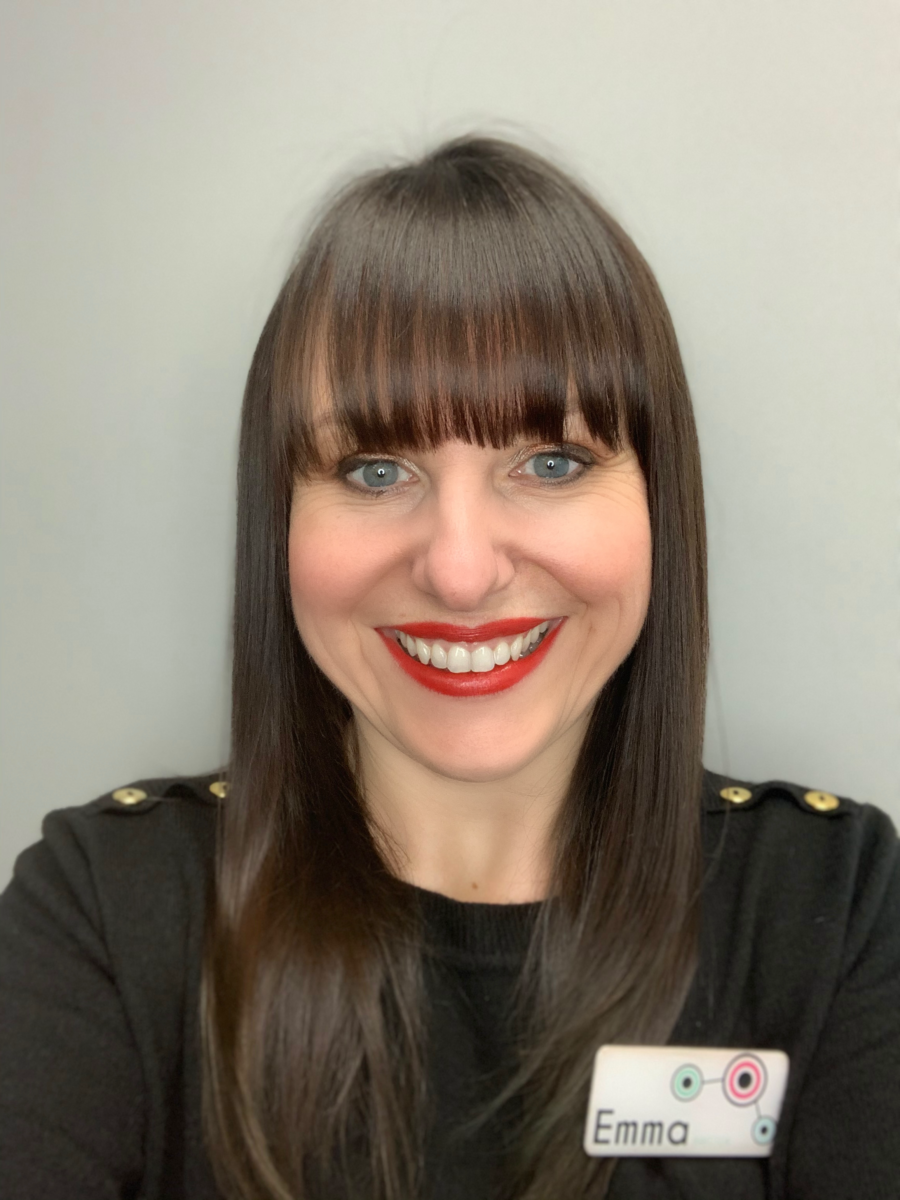 Welcome to my profile
I am the founder of The Hair Base back in 1999, and I am extremely proud of where myself and my team are at in this challenging time for small business owners. I have always been passionate about hair from around 5 years of age when "Girls World" was in the forefront of must have toys. From that moment on I knew I was going to be a hairdresser!
I have NVQ Level 2 & 3, trained and qualified in PTTLS course, foundation and creative design, assessor award, and also have been a tutor at Great Yarmouth College. I have my colour masters too and I have attended many business courses ranging from client care to management. I also am a hairdressing coach. I run my own Academy here, and I am also a Great Lengths Artisan. I am married to Simon, we have a son Marley, and a crazy Cockapoo called Oreo, and I feel very privileged to have them in my life!
My aspirations are to keep The Hair Base the thriving salon that it is, to keep my clients happy, and help my stylists be the best they can be!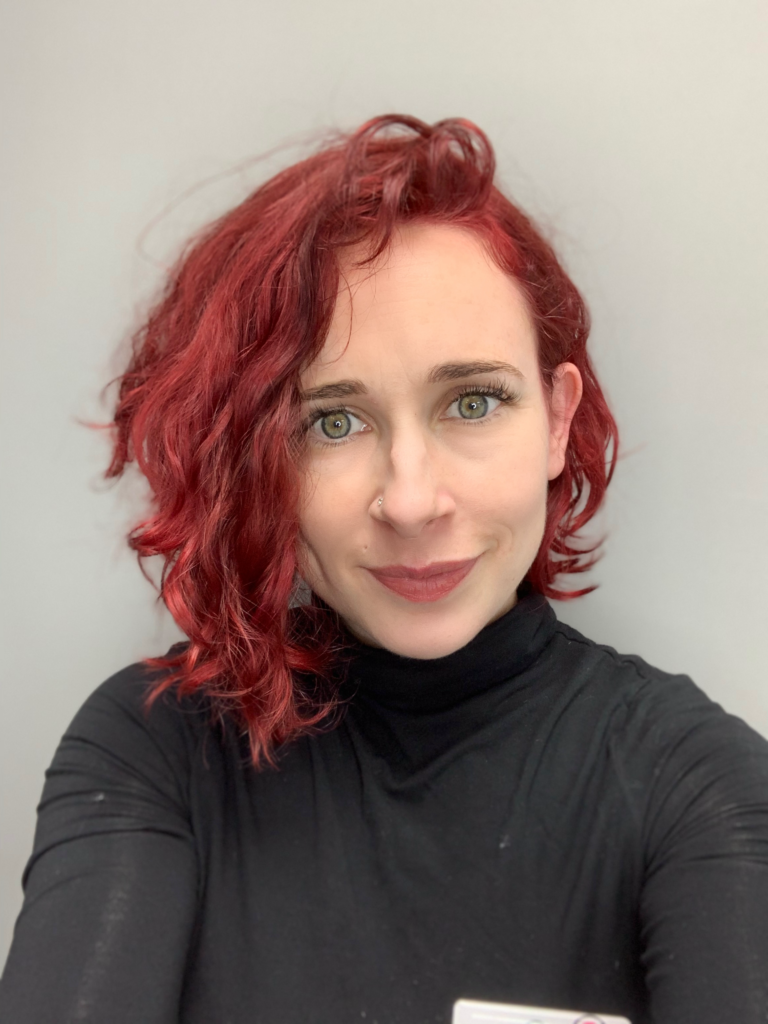 I am a Senior stylist at The Hair Base. 
​I joined the salon in 2004 so I guess I must like working here! We are such a great team and I very much enjoy my working days!
​I have NVQ Level 2&3, I am PTTLS qualified, and I am also involved in helping our apprentices with their training in salon. I am also a qualified assessor.​One of my passions within the industry is hair care. I firmly believe if you take the time and the cost of getting beautiful hair, why not keep it that way with the correct home care, it really does make such a massive difference!
​I have two fur babies, Teddy and Baker and two children Rhianne and Fay. I am very much focused around family life when not working. I have been told I talk a lot but I prefer to say I'm a very sociable person! 
​I am very driven, I love challenges, and most of all making people look and feel amazing!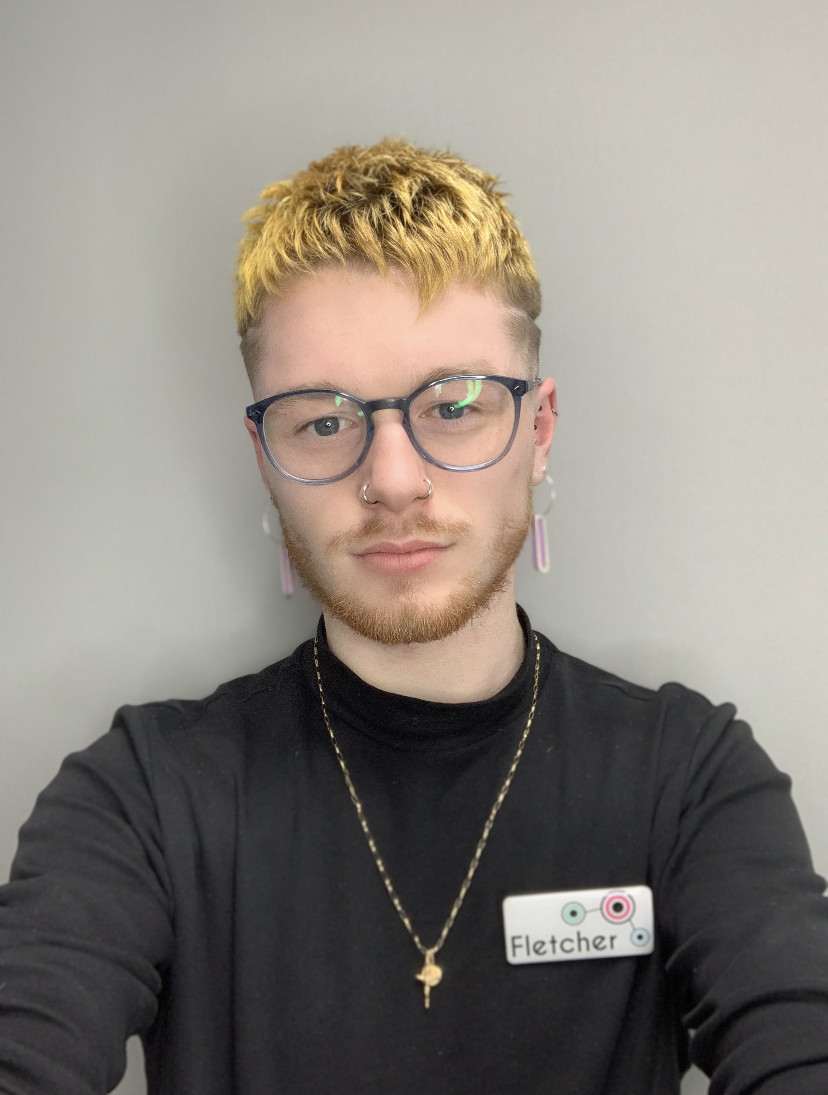 Hiya, welcome to my profile.
​I joined the salon in 2016 as their Apprentice. I am now a Stylist, so I am really pleased I have made a couple of steps up the ladder since I've been here! I'm a bit of a chatterbox and love to talk about the most random of subjects, chewing views over with my clients, and generally putting the world to rights! 
​I am also a Barber here at The Hair Base and I love this side of my job and I have many regular gents. I am also so proud to say I done my precision cutting training with the awesome Mazella and Palmer! Such an amazing experience for me and one I will remember for the rest of my life!
​I love in-salon training. I am now cutting trainer for our Graduate stylists and I really enjoy this role.I am with my partner Aiden and we have been together many years. I class myself as a dedicated, very friendly individual, and I look forward to meeting you on your visit with us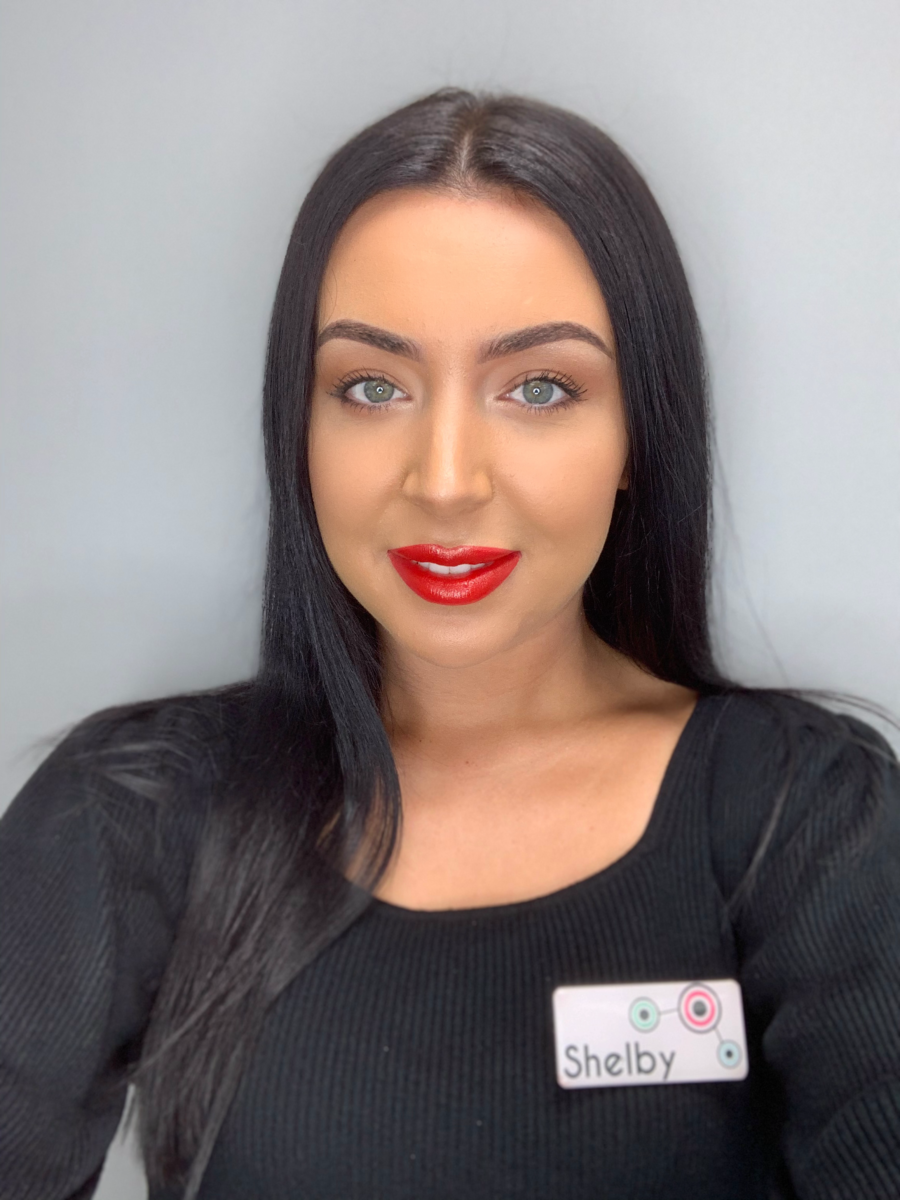 Hello there and welcome to my profile.
I am one of the newer team members joining the team in July 2019 as a Graduate stylist. I am over the moon to be able to work with such a great team.
They support, encourage, and also take me out of my comfort zone, which is scary but really important for me to grow and I am looking forward to progressing within the salon.
I am a keen learner and absolutely love the colouring side to hairdressing. To see a transformation happening is just the best thing! I love to make people feel amazing and I feel that is something I am able to do here. I would describe myself as a very kind and sociable person. I love spending time with my daughter Dakota, and I love to socialise with friends.
​I look forward to meeting you welcome to The Hair Base!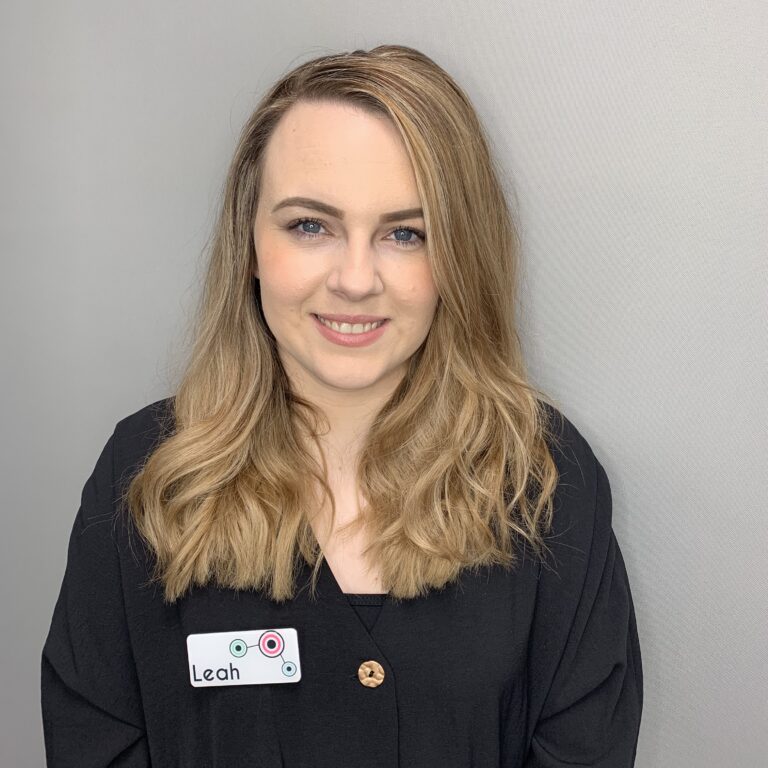 I am a long serving member of The Hair Base and I am a Creative stylist. In 2009 I completed my NVQ Level 1&2 in hairdressing. After being on the salon floor for a year, I completed my NVQ Level 3.
​I am also a great Lengths Artisan of which I love. From the application to the cutting in, and finishing. To create a whole new look and watch the client falling in love with it, gives me such great job satisfaction!
​I am also a make-up artist in salon having achieved a diploma from Sure Pass academy. I am also a Beautiful Bleed trainer which is a service that that incorporates blending several colours, normally vibrant, resulting in a melt of colours from one to the other! ​I am also part of The Hair Base wedding team which I love. Being part of someone's special day is so exciting!!
​I love to learn different techniques and styles and love our in-salon training that is constantly ever evolving. I'm looking forward to what the future holds and am so happy to be part of an awesome team!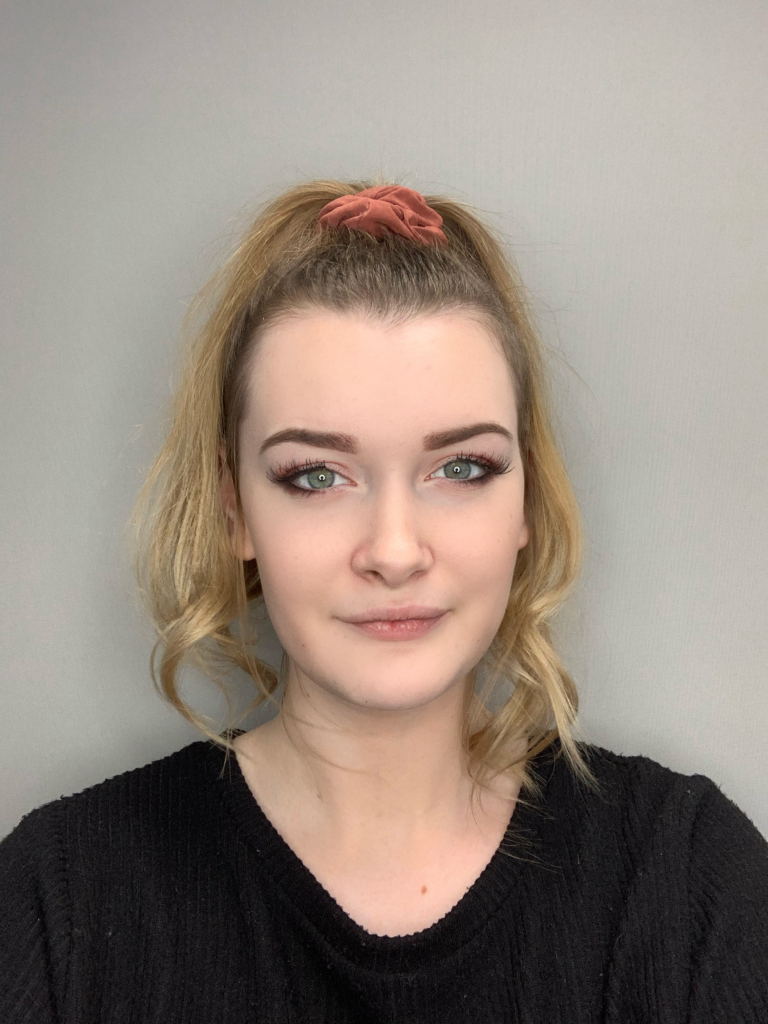 Hello, I am Jodie and I am an Apprentice.
I begun my hairdressing journey in September 2019. I love working here at The Hair Base because every day is different and new, and I have learnt so much already!
​I am so excited about my future in this fab industry, and I can't wait to expand and grow in the world of hairdressing.
​I would describe myself as caring, I would always put others before myself, and I love to spend time with my family and friends.
​I can't wait to meet you and welcome you to The Hair Base.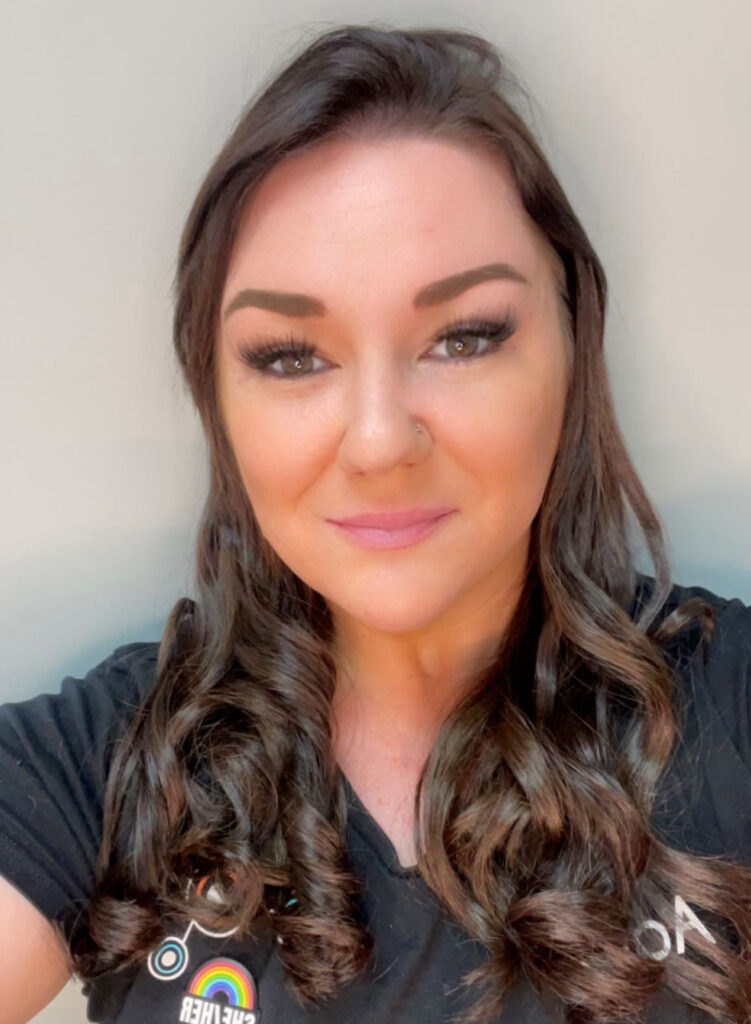 Hay welcome to my profile. My name is Adel I have been in the hairdressing industry for 20 years, starting off as a Saturday girl in a small two person salon for work experience and then progressing to a busy London salon.
I have taken a few breaks in my career along the way to have my daughter Grace, go back into education and move to Norfolk. But hair has and always will be my passion.
Originally from London I moved to Gorleston 11 years ago and struggled to find a salon… Then I came across The Hair Base. I followed Emma and her team for a few years and loved the forward thinking and dedication they consistently showed clients, they are more like family and that's what I was looking for. Now I am lucky enough to be a part of this fantastic team .
I have always had a passion for long hair, blondes and creative colouring.
Watching the colour process, seeing the transformation and then the end result of client satisfaction is the reason I enjoy every day in this industry.
Hopefully in the future I will have gained enough knowledge that I can then pass it on to aspiring hairdressers, working in The  Hair Base Academy and get to share my love of my craft.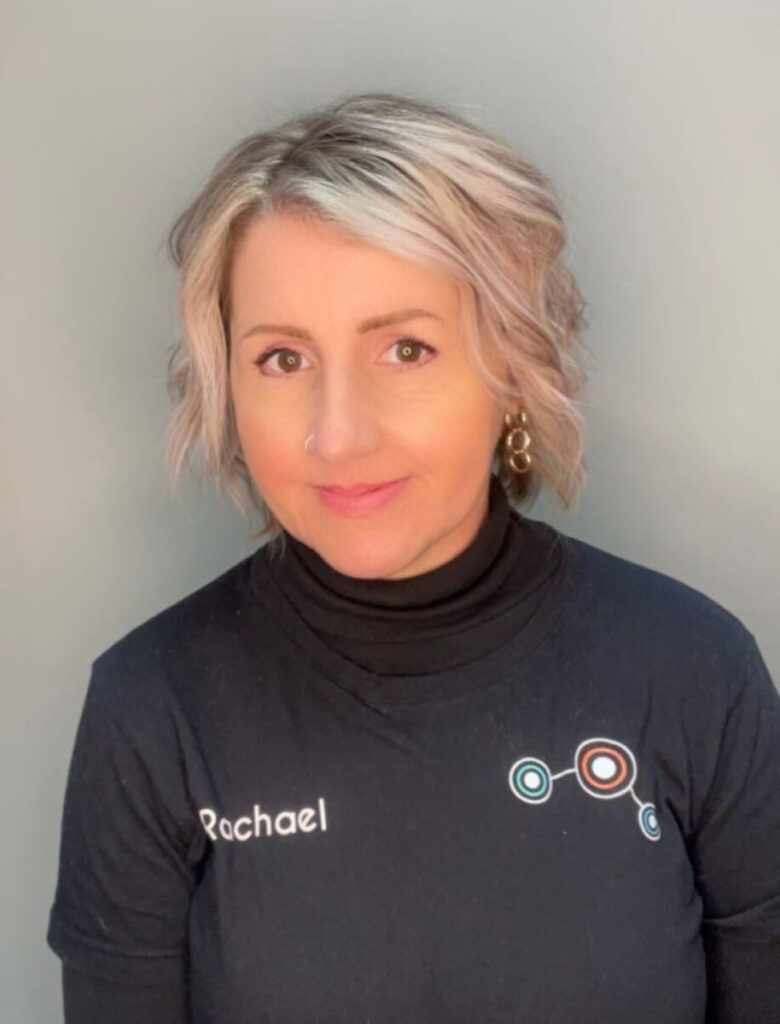 Hello my name is Rachael and I'm the front of house at The Hair Base, I joined this amazing team in June 2021 and love being  the one to keep this lot in order ha ha ha!
I'm a very approachable person who is well organised and always happy to help all our amazing guests. This is the first time for me working in a hair salon but I can say I totally love it. In past employment, I have always had a front of house roll because I am a peoples person.
I'm a mum to three grown up children who certainly keep me busy when I'm not working with being a mums taxi. I enjoy the simple things in life , and l have a passion in all interior design and DIY and my garden.
Absolutely love my job and  look forward to meeting you all and welcoming you into The Hair Base family

"We are the base for our community to lead and support your personal evolution"
The team at The Hair Base have supported several community events in and around Gorleston and Great Yarmouth which has made a real difference to peoples wellbeing . We love to give back to our community as we believe a hair salon is the hub of a community, this is why here at The Hair Base we want to do our bit to help and as a team we choose one charity per year to support. Over the years we've raised: o £5,000 for Breast Cancer Research… £12,000 for Cystic Fibrosis… £911.27 for Macmillan Cancer Support… £3,498 for Safe Rescue for dogs… and £1,996.62 for Great Yarmouth Dementia Action Alliance. We support one charity a year so we can really feel like we make a difference to people who may be affected or a loved one. This year our chosen charity is Norfolk and Waveney MIND. We are looking forward to supporting this organisation As I am sure you are aware, mental health is at the forefront and we want The Hair Base to been a safe place for all.
​If you would like us to be a fund raiser for your charity, please get in touch either via email or call the salon on 01493 441550.